I have a 13 Y.O. daughter in club softball, working out at F.I.T. has elevated her game to the next level. She is throwing harder and stronger, is faster, more agile and has more endurance to help play multiple games in the wisco heat and humidity. It also raised her from a backup position to a starter on her new team, which she was offered a position on the spot. We are very thankful for her FIT coaches and the goals they have helped her achieve and look forward to her only getting better! Thank you FIT and your Adapt program!
I joined FIT just over 2 years ago after my PT recommended it . I met with Jared who assessed my goals and strengths. They focus on good technique and safe lifting habits while pushing you to believe in yourself. Max is my primary coach. We work well together. He listens to my needs and my mountain biking challenges and goals . It feels like a big family that supports each other . I enjoy the confidence and empowerment I feel from gaining all over strength and balance . This will be a tremendous advantage to me as I get older and continue my fun filled mountain biking adventure. Fit did an excellent job managing the pandemic and getting clients back to the gym in a safe manner . I love this gym and all the little nuggets of info I get from all the coaches . I would recommend again and again!
I've been a member at FIT for just over a year. While I consider myself a fairly experienced lifter, I have learned so much from the coaches during my PPT sessions. From tweaks in form to new ways to perform "standard" lifts, my strength has progressed steadily and I am seeing PRs in every program. Additionally, the supportive environment and flexible session times all make FIT an exceptional value and one of my favorite places to be 3x every week!
Great environment, awesome coaches, and an inclusive group of members. It doesn't matter what level you're at, everyone accepts you and you can train at your pace. Coaches genuinely care about you and your progress. I couldn't be happier.
I joined FIT in June and love it. I keep coming back, which says a lot! On numerous occasions my PT has mentioned what a great job they do with exercise substitutions. She also recently said, "Those are great exercises." and "They really know what they are doing". My chiropractor has told me I'm in the best shape he has ever seen me. The coaches are great and the atmosphere is welcoming. I really am enjoying getting stronger with my new "gym friends"!
Janet Kazmierczak Dickinson
FIT is amazing! I have been working out at FIT for 4 years. The staff are supportive, encouraging, and help you get stronger every workout; making an effort to get to know each member/athlete. The care they have taken to make sure the gym is COVID safe is impressive and I feel safe each time I visit. I'd be lost without my FIT family!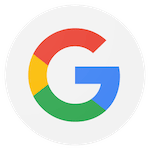 I want to thank everyone at Functional Integrated Training (FIT) for a fantastic training experience. I have spent a lot of time with personal training over the years and FIT is new for me. The FIT experience is the best because I always feel welcome and acknowledged. Travis spends time making sure my program is working for me and my goals. The program is just for me and a challenge but something I can do. I have new challenges built in each session and I know what is expected each day. In the past at other Gyms, I could justify paying for training once per week or every other. Other training days I was on my own. Now with my FIT program I can afford multiple days per week where I can train and have a supervised and especially encouraging and challenging plan. Thank you to everyone at FIT. I am telling my friends and family.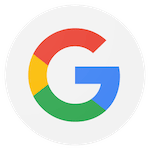 I have had a chance to do both the personal performance training as well as the advanced performance training classes and I could not be happier with this gym. Jared was easily able to pick up on my past injuries and current muscular imbalances during my first fitness assessment. He then made a workout plan geared specifically towards my individual fitness goals with necessary modifications. Each coach is great to work with and engages with me to help improve form and push me during each session. FIT does an amazing job of creating an atmosphere that invites people of all fitness levels and ages to challenge themselves. If you are wanting to become a stronger athlete in your sport, recover from an injury, or just get in shape... this is your gym!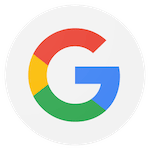 I've found a refuge in my workouts at F.I.T. and am so grateful to have found it. I love the rotating program schedule, the excellent coaches and the feeling of accomplishment that F.I.T delivers. I am stronger mentally and physically as a result. Highly recommend!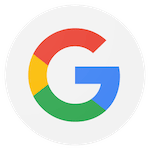 Functional Integrated Training is hands down one of the premier gyms in the Midwest. All the coaches and staff are professional, knowledgeable, and meet you where you are regardless of previous injuries or limitations. If you want world class training here in Madison, and are ready to put in the work, F.I.T. is the place to be!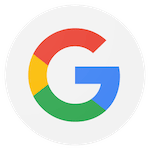 In prior years I did my own home workouts, but I'd plateaued and wanted something different. I was recommended to try F.I.T. and am so happy I did. I love the way they've created a custom program for my personal fitness goals, and every 6 weeks they create a new version with new exercises to keep things fresh and fun, and I'm learning so much. The guidance and support of the coaches and other members is great, and I feel motivated to continue by the environment and energy at the gym. In the past I was hesitant to spend the money for a gym membership, thinking I can just do it on my own, but I've found the money is well worth it - especially given the physical and mental benefits I'm experiencing. I'm so happy I made the decision to join the F.IT. community.